Protection Steps for Meltdown & Spectre CPU Flaws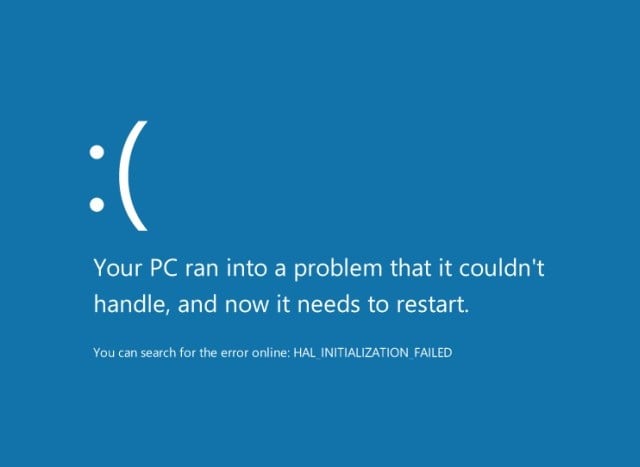 ***WARNING*** WE ARE SEEING A LOT OF USERS COMING IN TO OUR STORES WITH BLUE SCREEN ERRORS AFTER ATTEMPTING TO UPDATE THEIR WINDOWS COMPUTERS. IT IS CRITICAL THAT YOU FOLLOW THE PROPER PROCEDURES ESPECIALLY FOR UPDATING WINDOWS AND THE FIRMWARE ON YOUR COMPUTER'S MOTHERBOARD.
IF YOU AREN'T SURE WHAT YOU ARE DOING IN EITHER OF THESE AREAS, WE HIGHLY RECOMMEND THAT YOU LET A QUALIFIED TECHNICAL EXPERT PERFORM THESE TASKS FOR YOU.
Reminder: If you are a Data Doctors Quality Care Member, this service is free under most membership plans, so all you need to do is scroll down to the bottom of this page and Book an Appointment!
As has been widely reported, nearly every computer made since 1995 is potentially at risk from two serious CPU design flaws that have been discovered by security researchers.
Data Doctors has compiled this resource based on the information that we have so far and will continue to update this page as new information is released.
The Race Is On
Now that the information about these flaws has been made public, security researchers expect to see clever attempts to exploit users that have not updated their computers.

It is vital for everyone to examine and patch their systems to avoid becoming a silent victim of these design flaws. If you don't feel comfortable navigating the following steps, Data Doctors has created a special service offering to help anyone that wants help protecting their devices - Just use the form below to Book an Appoinement or contact the Data Doctors location nearest you for help!
Step 1: Update All Browsers on All Devices
All of the major Internet browser companies have released updates for their browsers, so make sure you update your computers, smartphones and tablets with the latest version.
Every browser has an option that varies which allows you to check for an update, or you can manually go to the download page for your browser to get the very latest version. Mobile users should check the update sections of their mobile devices for available updates.
Download Links:
Microsoft - Internet Explorer and Edge fixes will be part of the Windows Update
Step 2: Update Your Operating Systems
All devices including computers, tablets and smartphones should be updated with the latest version of their respective operating systems.
Apple Updates
iPhone and iPad users should make sure they have iOS 11.2 or higher installed
MacOS users should make sure they have OS 10.13.2 or higher installed
Apple TV users should make sure they have tvOS 11.2 or higher installed
Android Updates
There is no single update available for Android users because of the wide differences in handsets, mobile carriers and available Android versions.

Android users should check to see if their device is offering an update by going to Settings -> System -> System Update or simply by searching for System Update in the Settings Menu.
Microsoft Updates
Windows users need to update their Operating Systems, but can only do so if the antivirus product they are using has created a special key that will properly allow the update to install. Check with your anti-virus companies support website to see if they have published the necessary patch to allow for proper installation of the Windows Update.

A list of anti-virus programs and their current status is being maintained at this site:
https://docs.google.com/spreadsheets/d/184wcDt9I9TUNFFbsAVLpzAtckQxYiuirADzf3cL42FQ/htmlview
***WARNING***: INSTALLING THE WINDOWS UPDATE ON A SYSTEM THAT HAS NOT BEEN PROPERLY QUALIFIED CAN CAUSE MAJOR ISSUES SUCH AS THE BLUE SCREEN OF DEATH (BSOD). IN SOME CASES, AMD BASED COMPUTERS ARE ALSO BECOMING UNBOOTABLE AFTER THE UPDATE BECAUSE OF SOME COMPATIBILTY ISSUES.

WE DO NOT RECOMMEND UNDER ANY CIRCUMSTANCE THAT YOU MANUALLY INSTALL ANY WINDOWS UPDATES ESPECIALLY IF YOUR SYSTEM IS NOT SHOWING IT TO BE AVAILABLE.
Those that understand how to navigate the Windows Registry can check for the existence of this key:
"HKEY_LOCAL_MACHINE\SOFTWARE\Microsoft\Windows\CurrentVersion\QualityCompat" Value="cadca5fe-87d3-4b96-b7fb-a231484277cc" Type="REG_DWORD"
***WARNING*** IF YOU DO NOT HAVE A WORKING KNOWLEDGE OF HOW TO NAVIGATE OR EDIT THE WINDOWS REGISTRY, MAJOR SYSTEM ISSUES CAN PERSIST IF DONE IMPROPERLY.
A complete analysis of your specific combination of OS and Security Software should be performed before installing any Windows Updates to avoid major issues or set an appointment to have Data Doctors do this for you.
Step 3: Install BIOS or UEFI Firmware updates
This final step is may be the most challenging for some users as knowing what kind of motherboard/BIOS is essential in finding the proper firmware updates whether they be UEFI or BIOS updates. The exact process also varies from computer to computer, so the instructions will have to found through the manufacturer's online resources.
Depending upon your computer manufacturer, you may find specific instructions for your computer at their support page.

Computers that are more than 5 years old will have to wait until the end of January for Intel to finish publishing the remaining patches or in some cases may not have an option to update their firmware. In those cases, replacing your computer will be the only option to avoid being exploited by this major flaw.
***WARNING*** IMPROPER INSTALLATION OR DISRUPTION DURING FIRMWARE UPDATES CAN RESULT IN DAMAGED HARDWARE THAT IN SOME CASES CAN RENDER YOUR MOTHERBOARD USELESS. BE VERY CAREFUL TO VERIFY THAT YOU HAVE THE PROPER UPDATE FOR YOUR HARDWARE AND DO NOT TURN OFF YOUR COMPUTER UNLESS YOU ARE SURE THAT PROCESS HAS COMPLETED.
Possible Side Effects of Fixes
Depending upon what you use your computer for, especially processor intensive activities, there could be up to low double-digit percentage decreases in processor performance. For most home and small business users, the impact should be fairly negligible. Business class servers or PCs that make a lot of Windows Kernel calls could see a noticeable reduction in performance.
Other Devices
Google Chromebooks
With a small number of exceptions, Google's Chromebooks are, or will be, automatically protected from these flaws according to Google.
Google Home, Chromecast, WiFi, OnHub, Gmail, Apps and Services
Google says none of its other consumer-facing products are affected by these vulnerabilities.

Apple Watch - Not affected by Meltdown. As for Spectre, it will work on mitigations in future versions of its watchOS.
Want Professional Help? Book an appointment for a FREE Checkup Now!
Note: All fields required.