What are your favorite apps from 2014?
This question was answered on January 2, 2015. Much of the information contained herein may have changed since posting.
---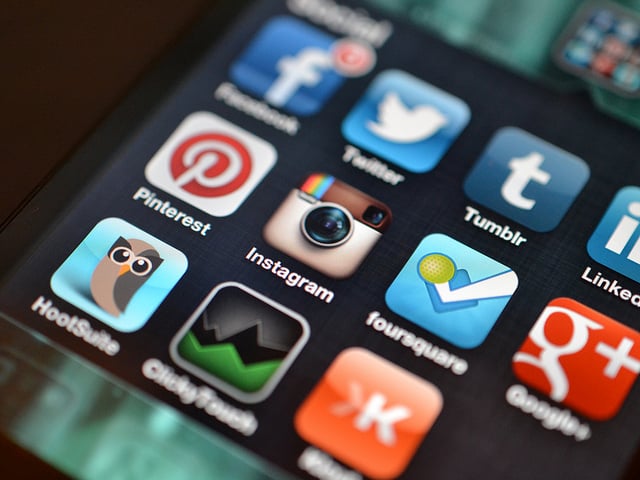 In early 2014, mobile Internet usage exceeded desktop computers for the first time in history.
We're all relying on our mobile devices more than ever before and apps are one big reason, even though many of them never get used more than once.
With that in mind, before you install any new apps on your mobile devices, make sure you actually have a real need for it.
Unnecessary apps take up valuable storage space and increases the chances you'll share some form of personal information as one of the terms of service.
My favorite apps that I used regularly in 2014 included:
Hyperlapse from Instagram
– perhaps my 'app of the year' when it comes to shooting video with an iPhone. Using the gyro technology in the iPhone, this app will keep your video cinematically smooth as if you had an expensive Steadicam rig as well as create easy time lapse videos. (Free – iOS only
http://hyperlapse.instagram.com
)
Wunderlist
– Anyone that shares a grocery shopping list with their spouse will love this app, but it's great for so many other uses. My son and I share a music discovery list, my food and wine friends share new discoveries and it works great for shared tasks on work projects. (Free -
http://www.wunderlist.com
)
XIM
– This is a recent discovery to a common problem; showing a large group of people a slideshow on your smartphone. Xim allows you to share the slideshow to all your friend's phones simultaneously and only the host needs to have the app. (Free -
http://www.getxim.com
)
Rock My Run
– Whether you walk, jog, run or ride a bike for exercise, music can be a big motivator. Putting together a playlist of music that matches your pace is a lot of work, which is why I love this app's premade mixes so much. (Free -
http://www.rockmyrun.com
)
Humin
– Managing your contacts across all of your social networks and address books has become a big challenge. This app takes a contextual approach to creating contacts so you can search things like 'works in Houston' "works as a web designer' or 'met last month'. (Free -
http://www.humin.com
)
WeTransfer
– The high resolution camera on your smartphone can generate very large video and image files that can't easily be emailed. Rather than reducing the quality with compression, send them in full resolution with ease via the WeTransfer app. (Free -
http://www.wetransfer.com/mobile
)
CamScanner
– This app isn't new, but I found myself needing to use my smartphone as a scanner a lot more this year, especially when I was on the road. (Free -
http://www.camscanner.com
)
Linqua.ly
– If learning a new language is on your 2015 resolution list, this app may be a big help. It takes a different approach by teaching you contextually using current events and news reports in the language you're interested in learning. (Free -
http://lingua.ly
)
Copy Bubble
– I find myself doing a lot more research on my phone and having a more extensive way to copy multiple sections of text and images has been a big help. (Free – Android only
http://copybubble.com
)
About the author

Ken Colburn of Data Doctors on January 2, 2015

Need Help with this Issue?
We help people with technology! It's what we do.
Contact or Schedule an Appointment with a location for help!