I've grown to hate (Windows 8) and would like to install Win 7. What steps should I take?
- Jim
This question was answered on February 12, 2014. Much of the information contained herein may have changed since posting.
---
This is a very common sentiment that is understandable because of the radical departure that Microsoft took with the user interface.
If you hate Windows 8 becaus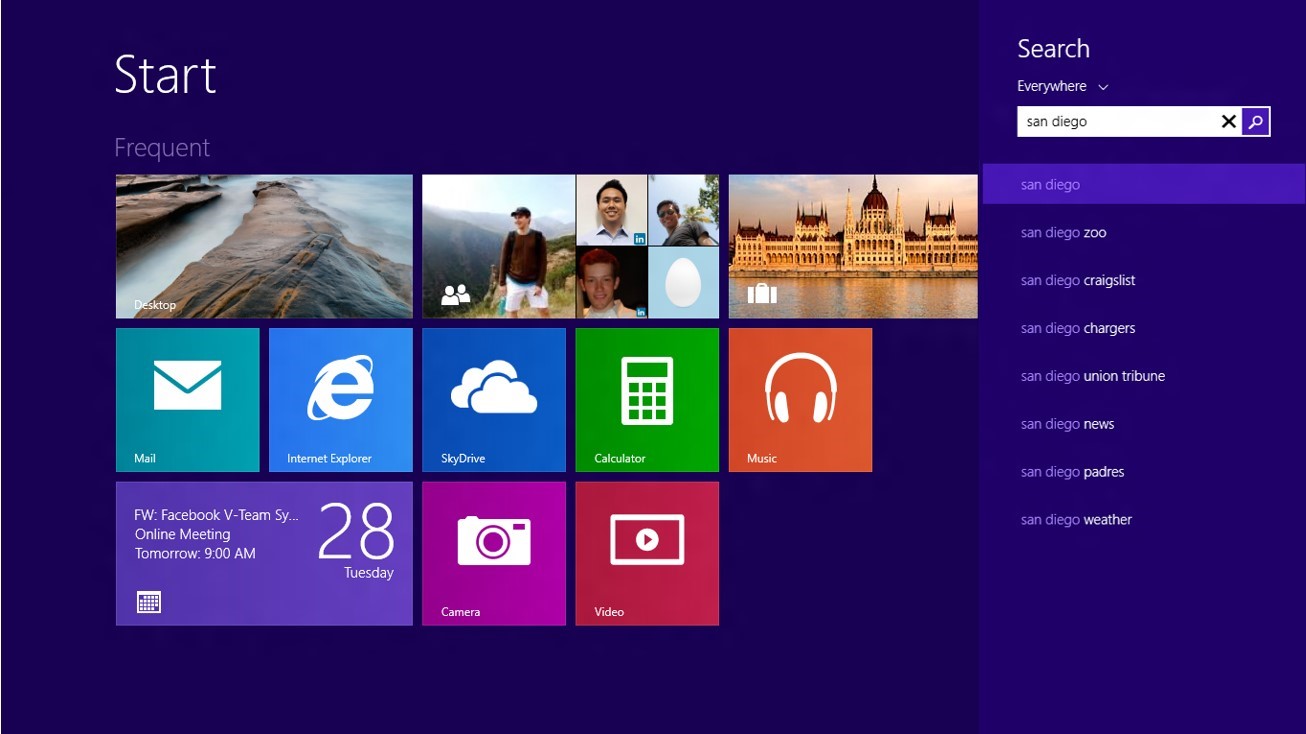 e of how it works, I'd highly recommend that you try a free program that can make Windows 8 look and work a lot more like older versions of Windows before you go through the extreme hassle involved in starting over.
We've routinely recommended Classic Shell for our clients that have had the same reaction with very high success.
Once the system bypasses the new tiled menu screen and a familiar 'Start' button appears, it'll look very similar to a Windows XP or Windows 7 based system every time you start your computer.
The upside of going this route is that you can explore the new way that Microsoft wants you to use Windows on your own terms and sidestep potentially voiding the warranty or support from the computer manufacturer.
If that just isn't going to work for you, you can start over with Windows 7, but it's a lot of work.
It gets very complicated depending upon which version of Windows 8 you have and the age of your computer hardware.
Microsoft has always had 'downgrade rights' available, but they typically offer this option to their corporate users, so in the case of Windows 8, you only get downgrade rights with the more expensive Pro version.
If you're eligible for a downgrade, you can use any Windows 7 Professional DVD to start the process, but you'll need to call Microsoft at 866.592.8221 to get a one-time activation code. Without it, you'll have 30 days before Windows will go into 'Reduced Function' mode and you won't be able to get important security updates.
Getting a legit copy of Windows 7 that you can activate is only half the battle; you'll need to see if the computer hardware manufacturer provides the necessary 'drivers' to get Windows 7 working properly.
Drivers are small software programs that tell Windows how to interact with each of the hardware components.
Typically, you'll need drivers for everything from the motherboard's chipset, to video cards, network interfaces, wireless adapters, sound cards or any hardware components that are proprietary to that particular manufacturer.
Before making a decision to downgrade, contact the manufacturer of the computer to see if they support Windows 7 on your specific model. If they do, they'll have a process that they can provide for you.
If they don't, you'll be on your own to figure out if drivers for older models will work on your computer (not recommended). If you go this route, make sure you document what's in your current Device Manager (make and model) so you'll know what drivers to search for.
If you have the proper Windows 7 install DVD that you know you can activate and you've located the proper drivers, don't do anything until you've made sure all of your critical data is backed up and verified, just in case.
Don't forget, you'll also need to reinstall all your programs, so make sure you have all of those disks before getting started.
It's really much less complicated if you can figure out how to live with Windows 8, so do yourself a favor and give Classic Shell a shot first!
About the author
Posted by Ken Colburn of Data Doctors on February 12, 2014

Need Help with this Issue?
We help people with technology! It's what we do.
Contact or Schedule an Appointment with a location for help!