Is it true that Facebook is now selling my browsing data to advertisers?
This question was answered on July 17, 2014. Much of the information contained herein may have changed since posting.
---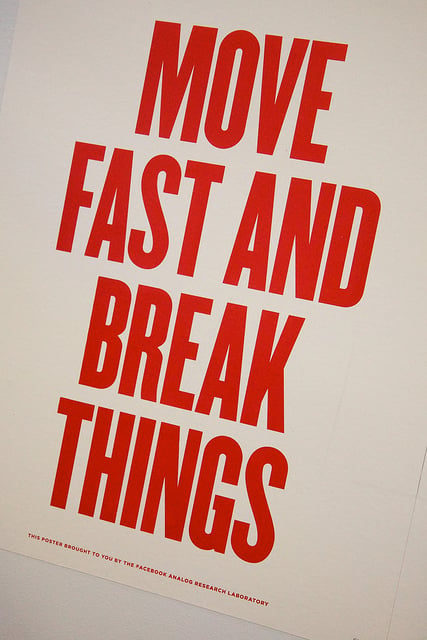 There have been many spirited articles written about this issue since Facebook announced a change to its advertising platform last month which has a lot of Facebook users up in arms.
Most of the information that I've seen posted doesn't quite tell the whole story about what browsing data they are using and how they are using it.
I'm always amused by avid Facebook users that get bent out of shape when the network makes any changes, especially when it comes to advertising.
Anyone using Facebook needs to understand that they are not the customer, they are the product!
And now that Facebook is a publicly traded company, it's going to continue to find ways to compel advertisers to spend more money to get in front of you.
You may have noticed that Facebook's stock price has gone up substantially since its IPO and it's primarily because of all of the changes that they have made to their advertising platform.
Ads are a fact of life if you are going to use Facebook (or any other 'free' online service), so I'd rather the ads be relevant to my interests.
Facebook use of some of your browsing data to figure out what you're currently interested in has been used by lots of other companies on the Internet for quite some time.
It's called behavioral advertising or retargeting and it's why you suddenly see ads for a car or shoes you checked out online seemingly appear everywhere you go on the Internet.
Facebook has always targeted ads based on your profile information, what you share and Pages you like within their network.
If you're really that concerned that Facebook is using more sophisticated methods to target the ads you see, there are options I'll discuss later.
First, let's clarify the misrepresentation that Facebook is selling your browsing data to advertisers, as that implies that they are handing over your random surfing data to any advertiser that is willing to pay.
Your browsing data is being used to create what Facebook is calling Interest-based advertising so those ads that are following you around the Internet will now potentially appear in your Facebook newsfeed.
They're essentially joining the retargeting party that all the major web advertising companies have been using for years.
If you want to opt-out of this type of targeted advertising from many large advertisers, you can use this third-party resource to notify participating companies of your wishes: http://www.aboutads.info/choices.
You will need to go to this site with every browser you use on every machine you use because it is machine and browser specific.
You will also want to go back to the site on a fairly regular basis to make sure the cookie that it uses to alert advertisers hasn't been deleted.
The easiest way to use the site is to scroll down to the bottom and click the 'Choose all companies' button to alert all participating advertisers of your wishes.
Facebook is also adding an ad preferences tool to every ad that explains why you're seeing a specific ad and it lets you add or remove interests as well as block an ad or anything from a specific advertiser.
You can learn more about the Facebook ad changes at http://goo.gl/hxtGfa.

(Image courtesy of https://www.flickr.com/photos/mwichary)
About the author
Posted by Ken Colburn of Data Doctors on July 17, 2014

Need Help with this Issue?
We help people with technology! It's what we do.
Contact or Schedule an Appointment with a location for help!