Data Doctors Radio Program
The Latest Options for 'Cutting the Cord'!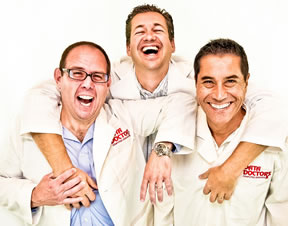 As technology evolves, we are presented with new ways to access information, consume entertainment and interact with others.

Not too long ago we all talked via land lines, sent documents via fax and watched TV via cable or over-the-air broadcasts.

Today, you don't need a land line, a fax is a rarity and television programs can be seen on-demand via the Internet.

Cutting the cord or 'going over the top' of our Internet connections for just about anything we want to do is becoming more common.

Listen in as the Data Doctors discuss all the ways you can go about 'Cutting the Cord' in today's ever evolving, connected world!

Join us every Weekend as we discuss your computer questions. It's the Tech Show for Non-Tech People! You can post questions on Facebook .
Original Air Date: Apr 10, 2010
This Week's Links