Data Doctors Radio Program
Small Biz Social Media Workshop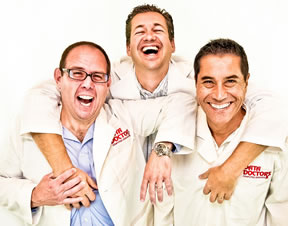 Social technologies and networks are disrupting virtually every aspect of the business world and understanding this new communication form is a critical component for success in the future.

Since so many small business owners are struggling with this 'paradigm shift' and generally don't have the time or resources to get up to speed, we thought we would try to help with some basic building blocks.

Joining the Data Doctors in-studio this week, is BJ Emerson of TastiDlite who has been recognized by many as a thought leader in practical ways to use social technology in business.

Join us every Weekend as we discuss your computer questions. It's the Tech Show for Non-Tech People! You can post questions on Facebook .
Original Air Date: Apr 17, 2010
This Week's Links