Data Doctors Radio Program
Go Green with Data Doctors!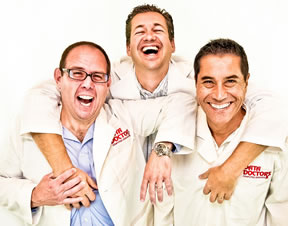 Each year, millions of tons of eWaste is dumped into landfills across the globe, most of which can be recycled or re-purposed. With Earth Day upon us (Earth Day was April 22nd this year) it's a good time to help you cover all your bases when it comes to electronics recycling so that we can all embrace mother earth!

Join the Data Doctors as they broadcast LIVE from the Phoenix Zoo - it's just one of dozens of sites around Arizona where you can participate by dropping off your used and unwanted electronics for proper recycling.

Join us every Weekend as we discuss your computer questions. It's the Tech Show for Non-Tech People! You can post questions on Facebook .
Original Air Date: Apr 24, 2010
This Week's Links