Data Doctors Radio Program
Google Is Back, Facebook Gifts, Zeitgeist? & More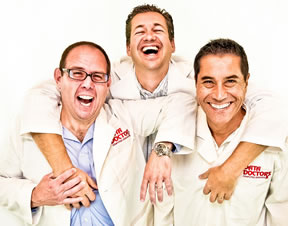 Apple quickly became the laughingstock when they released Apple maps. From distorted roadways and missing landmarks, to wrong directions and misplaced hospitals, whatever could be wrong with a mapping program was wrong. Users longed for the days of Google maps and now after a painful waiting period, it's back!

The holiday shopping season is coming to a close, the days before Christmas are dwindling. Just in time for your last-minute holiday shopping, Facebook rolls out "gifts". We'll tell you what it does and you can decide if it's right for you.

Zeitgeist, it's a word that has overtaken the vernacular this year. What is Zeitgeist? Not only will we tell you, we'll show you.

Join us every Weekend as we discuss your computer questions. It's the Tech Show for Non-Tech People! You can post questions on Facebook .
Original Air Date: Dec 15, 2012
This Week's Links