Data Doctors Radio Program
Tech Year In Review | The Best & Worst Of 2012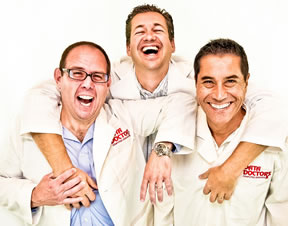 In our final radio program of 2012, we take a look back at the year in tech. We'll tell you what was good, what was bad, and what was downright ugly.

From internet and tech trends, to mistakes, misfortunes and miscalculations.

From the launch of Microsoft Windows 8, and Surface, to the lawsuit of the year. We saw legislation fail, and smartphones soar.

It's the Data Doctors Radio Program, Tech Year In Review.

Join us every Weekend as we discuss your computer questions. It's the Tech Show for Non-Tech People! You can post questions on Facebook .
Original Air Date: Dec 22, 2012
This Week's Links