Data Doctors Radio Program
Best Of: iOS 6, Net Speed, Facebook Privacy & More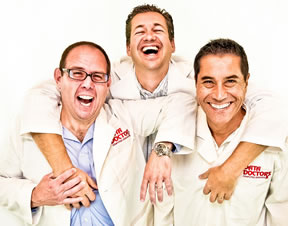 Apple hits the market with the new iPhone, but the bigger story is iOS 6 and the refresh it'll give your current device. We'll tell you the good, the bad and the ugly.

Is your internet connection as fast as you're paying for? Has it slowed down? What are some of the causes, and how can you fix it?

Facebook privacy is something everyone is concerned about, but can you really help your friends privacy with a few clicks?

Listen, Laugh & Learn with Ken & Spanky

Join us every Weekend as we discuss your computer questions. It's the Tech Show for Non-Tech People! You can post questions on Facebook .
Original Air Date: Dec 29, 2012
This Week's Links