Data Doctors Radio Program
Job Hunt '13, Connecting, Facebook Photos & More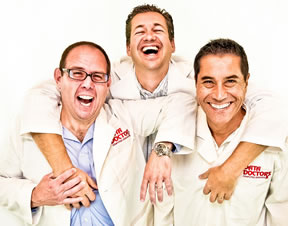 With the new year, many of you will be on the hunt for a new job. So what are the best job hunting websites? Before you start your search, you might want to do a little groundwork. Do you know what the web says about you?

Many people got new tablets and laptops over the holidays. While these new devices are sleek, fast and fun, it seems that lots of them can't connect with WiFi. We have the fix.

It was the outburst of the Christmas season. Randi Zuckerberg was upset, when a private family photo went public. If the sister of Facebook founder Mark Zuckerberg can't figure out her picture privacy, how can you? You have us.

Join us every Weekend as we discuss your computer questions. It's the Tech Show for Non-Tech People! You can post questions on Facebook .
Original Air Date: Jan 5, 2013
This Week's Links