Data Doctors Radio Program
CES 2013 The Tech Of Tomorrow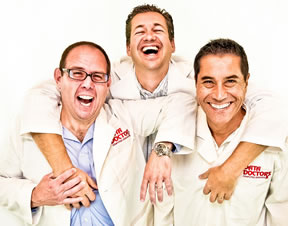 We did it! We made it through 37 football fields, over 1.9 million square feet and thousands of vendors at the 2013 CES.

This year, the Consumer Electronics Show brought us some future tech and some today tech. We look at the new Ultra HDTV's, smart TV, mind controlled devices, 3D printing and connected cars.

We got a look at the first truly affordable home automation, and tell you why we it will be easy for anyone to add automation.

Join us every Weekend as we discuss your computer questions. It's the Tech Show for Non-Tech People! You can post questions on Facebook .
Original Air Date: Jan 12, 2013
This Week's Links