Data Doctors Radio Program
Facebook Search, Mobile Payments, Catfish & More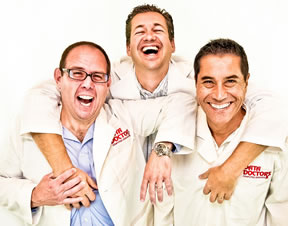 Facebook finally announced the long awaited ability to search. It's called Graph Search and it's very different than Google search. Find people who share your interests. We'll tell you why we like it and you should too.

We had lunch with radio veteran Dave Pratt "The Morning Mayor" this week. When the bill came, he saw the Square Reader attached to the iPad and was curious. He'd never seen a credit card system like this. That got us thinking, perhaps small businesses still don't know about these devices. We'll tell you all about them.

We love Catfish, it tastes good, but what about internet Catfish? Not so much. We'll tell you what it is, who got Catfished and give your the Data Doctors prescription for sniffing them out.

Join us every Weekend as we discuss your computer questions. It's the Tech Show for Non-Tech People! You can post questions on Facebook .
Original Air Date: Jan 19, 2013
This Week's Links