Data Doctors Radio Program
Data Loss, Sexting Alert, Android Attacks & More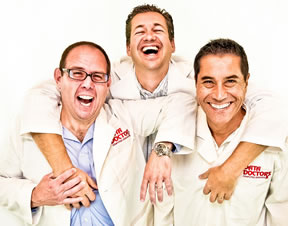 The Canadians may know how to prepare for cold weather, but they might need to learn a thing or two about protecting their data. We'll tell you what happened to their data, how to avoid the pain of loss, and what you can do to prevent tragedy.

We've told you about the SnapChat app and how it's used by teens for sexting. Until now, people could share photos using SnapChat without the fear that those pictures could be circulated elsewhere. Not anymore! This is important information for parents who's kids have smartphones.

Androids are under attack. Trend Micro says by the end of the year, malware could reach the 1 million mark. So what can you Android owners do to protect yourself and your data?

Join us every Weekend as we discuss your computer questions. It's the Tech Show for Non-Tech People! You can post questions on Facebook .
Original Air Date: Jan 26, 2013
This Week's Links