Data Doctors Radio Program
Digital Radio, UPnP Fear, Online Reputation & More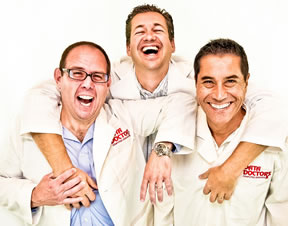 Have you gotten into the digital radio craze? Almost every radio program now has a podcast, a stream, a Stitcher Radio connection, including this one. We'll tell you all the reasons you should become a fan of and listener of downloaded radio.

Homeland security has issues a warning, turn off UpNP! OK, great, but what is it, why do I need to do it, and how will it impact my computer? We've got the answers.

Do you know what they're saying about your business online?

Join us every Weekend as we discuss your computer questions. It's the Tech Show for Non-Tech People! You can post questions on Facebook .
Original Air Date: Feb 2, 2013
This Week's Links