Data Doctors Radio Program
Bank Cards Exposed, Tax Time, Surface Pro & More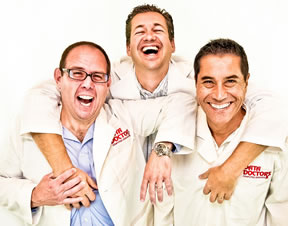 Last week, news surfaces about a cyber attack on an Arizona grocery store chain, Bashas. More than 400 cases of bank card fraud have been reported, with charges showing up on customer card from as far away as Italy and Canada. We'll tell you some ways to protect yourself, and talk about what caused this.

It's the start of tax season, but before you start entering sensitive information into your computer, you need to ask yourself if it's safe to do your taxes? We'll give you the behaviors that put you at risk, the symptoms of a problem, and how to check your system.

It's Microsoft's answer for those of us who travel with a laptop and a tablet. The Surface Pro has arrived. Will you want to run out and get one today? We'll tell you what we think of this powerful tablet.

Join us every Weekend as we discuss your computer questions. It's the Tech Show for Non-Tech People! You can post questions on Facebook .
Original Air Date: Feb 9, 2013
This Week's Links