Data Doctors Radio Program
Galaxy S4, Twitter's 7th, Walmart Changes & More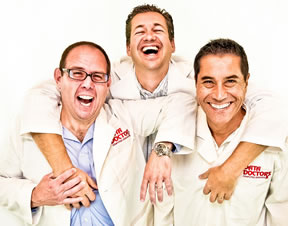 Less than a year from their last big product launch, Samsung announced the new Galaxy S4 smart phone. We'll talk about some of the cool new features of this next generation Android powered phone and the benefits to those of you who were waiting to buy one.

Can you sing happy birthday in 140 characters or less? Twitter turned seven years old this week, we'll look back at the power of this microblogging platform and how it has changed the world.

Attention Walmart shoppers… Walmart wants to change the way you shop, using your technology. We'll tell you about this smart new use of your smart phone.

Join us every Weekend as we discuss your computer questions. It's the Tech Show for Non-Tech People! You can post questions on Facebook .
Original Air Date: Mar 22, 2013
This Week's Links