Data Doctors Radio Program
Likes Say Too Much, Java Safety, Hybrid HD & More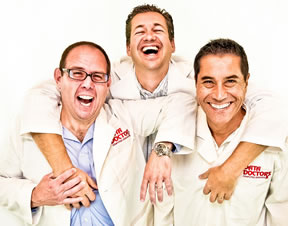 What you like on Facebook says a lot about you as a person. The posts you like publicly, give away so much about you that people can accurately determine your gender, political affiliation, if you're a smoker and more. We'll tell you how to protect your info.

Is it time to put Java back on your computer? We'll talk about the what it does, the safety of it, and why you shouldn't just jump back to Java.

When SMART status warns you that your hard drive is failing, there are a few things you need to do. We'll walk you through a few things that can save you data and speed up your computer.

Join us every Weekend as we discuss your computer questions. It's the Tech Show for Non-Tech People! You can post questions on Facebook .
Original Air Date: Mar 15, 2013
This Week's Links