Data Doctors Radio Program
A Better FB, In App Purchases, Shop Google & More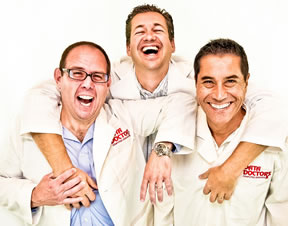 Facebook rolls out a news feed change to make your user experience more like that of a custom newspaper. We'll tell you why you'll love this new look.

In App purchases. Those hidden virtual goodies in free apps that you can buy. We've talked about them before, but when a kid makes inadvertent purchases of $2,500 with an ipad, it's time to talk about them again. We'll tell you Android and iOS users how to prevent this from happening to you.

Google plans on going head to head with Amazon Prime. Can the search giant become a retail giant?

Join us every Weekend as we discuss your computer questions. It's the Tech Show for Non-Tech People! You can post questions on Facebook .
Original Air Date: Mar 8, 2013
This Week's Links