Data Doctors Radio Program
Copyright Alerts, Bye Mouse, Txt Snooping & More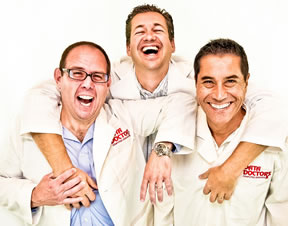 The entertainment industry has finally put some teeth into copyright violations. Introducing the pirate police CAS or Copyright Alert System. How will this 6 strike warning system impact you?

Bye, bye mouse, a new tech is leaping on to the scene and it's a better way to control your PC. Leap Motion turns your computer control into a gesture based swipe, not on the screen, in midair.

Can your company read your texts sent at work? That question gained lots of traction on Facebook this week, we'll tell you what they can and can't do.

Join us every Weekend as we discuss your computer questions. It's the Tech Show for Non-Tech People! You can post questions on Facebook .
Original Air Date: Mar 1, 2013
This Week's Links