Data Doctors Radio Program
New Outlook, Google Stores, Protecting Kids & More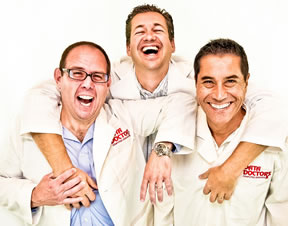 Hotmail just got a new Outlook! Microsoft is retiring the old Hotmail email service, and replacing it with the newer, more streamlined, and far better Outlook.com service.

With the success of Apple retail stores, is it possible that the search giant Google will follow in Apple's footsteps? With sales of over $10 billion a year, we're betting yes.

With Facebook Graph Search rolling out, now is the time to go through your privacy settings and lock down things you've forgotten to lock down. But what about your kids accounts? How can you protect their privacy?

Join us every Weekend as we discuss your computer questions. It's the Tech Show for Non-Tech People! You can post questions on Facebook .
Original Air Date: Feb 23, 2013
This Week's Links