Tech Tips for Non-Tech People!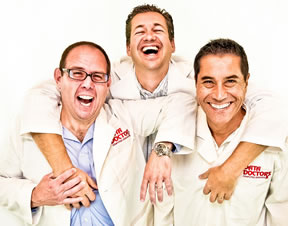 We give quick, one minute tech tips each weekday! Join us on a radio station near you as we talk tech. It's Tech Tips for Non-Tech People! You can post questions on
our Facebook page
anytime!
Original Air Date: Oct 20, 2016
Get Smarter About Your Smartphone
Our smartphones are pretty amazing, but they're only as amazing as the user using them.

It's not very likely you have discovered all of the features or hidden tricks that these tiny bundle of technology have to offer, unless you're a hardcore techie.

So if you're looking to get smarter and discover more of the features on your phone, good news: there's an app for that!

The app is called Drippler and it's available for both iPhone and Android users for free.

Drippler presents useful tips, hidden features and general updates as well as valuable how-to documents that can help you with everything from extending battery life to discovering lots of hidden options that you probably had no idea existed.

Think of it as the your own compact tech advisor that helps you keep up with all the changes on your smartphone.

The app is platform specific, so you'll get tips and how-tos that apply to your operating system & mobile device.

All these free tips and tricks for your specific smartphone are just a download away.

Just look for Drippler in the Apple and Google App Stores!