Tech Tips for Non-Tech People!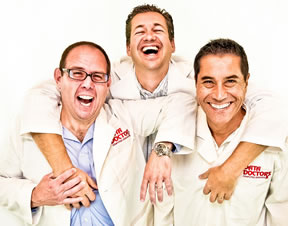 We give quick, one minute tech tips each weekday! Join us on a radio station near you as we talk tech. It's Tech Tips for Non-Tech People! You can post questions on
our Facebook page
anytime!
Original Air Date: Dec 2, 2016
The Ultimate Hiker's Website
If you're into hiking as much as I am, discovering new trails to explore wherever you go can become a bit of a travel obsession.

And just because it's getting a little chilly all around us, that doesn't mean we have to give up hiking as a regular form of exercise.

While there are a plethora of useful resources on the Internet for discovering new hiking trails, I always start with one site in particular: AllTrails.com

With over 700K members and 50K hiking trails, the wisdom of the crowds from this single source is pretty amazing.

Search for trails that range from kid or dog friendly to those that include a waterfall or accommodates mountain biking.

You can get the vital information such as the approximate distance and time of each trail as well as the difficulty rating and user reviews.

It's super simple to find the best hikes nearby based on your location which is great for travellers or it will help you find those hidden trails where you live and work.

The depth of quality info you can acquire on any potential trail is second to none at http://AllTrails.com and their mobile app makes discovering great new adventures everywhere you go easy to achieve.
Feedback