Tech Tips for Non-Tech People!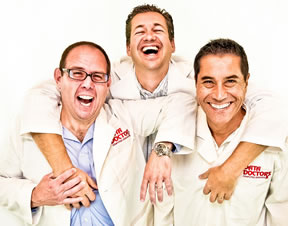 We give quick, one minute tech tips each weekday! Join us on a radio station near you as we talk tech. It's Tech Tips for Non-Tech People! You can post questions on
our Facebook page
anytime!
Original Air Date: Dec 7, 2016
Awesome Site For Pet Owners
Most of us love our pets so much that we often treat them like humans, but when they're sick, they can't tell us what's wrong because their not actually human.

Taking your dog or cat to the vet is an obvious first move, but sometimes that's not possible. When you're in that situation, PetMD.com might be worth checking out.

PetMD is a very comprehensive pet health, nutrition, care and feeding online resource that I've ever seen.

The resources range from symptom checkers to a complete health library to a robust dictionary of veterinary terms.

If your pet is experiencing strange behaviors, click on their extensive emergency section to help determine what might be the cause of your pet's discomfort.

The website is a lot more than just urgent health issues, it's full of solid info on breeds, proper care and feeding and they can even assist in finding a name for your newest pet.

If you've ever wondered why dogs eat grass or what you should do when you find a lump on your pet, checkout PetMD.com.

Best of all PetMD isn't just for lovers of dogs and cats. If you have a pet of any kind, it's a great resource to have in your web favorites.
Feedback