Tech Tips for Non-Tech People!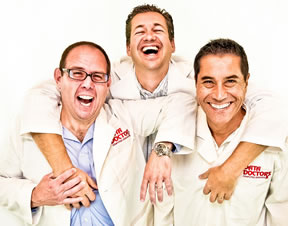 We give quick, one minute tech tips each weekday! Join us on a radio station near you as we talk tech. It's Tech Tips for Non-Tech People! You can post questions on
our Facebook page
anytime!
Original Air Date: Dec 26, 2016
Ransomware Tip
In all my years of assisting people with their technology, one very consistent issue has existed; every user knows that they should back up their personal data, but they just never get around to doing it.

If you are one of those that have been meaning to get this critical task done, but can't seem to get around to making it happen, here's another reason you should.

The growing threat of ransomware, which allows sophisticated hackers to gain access to your computer and hold your data hostage, including any backup drive that's connected is getting worse.

The current versions are able to spread themselves in ways we have never seen before.

If you become a victim of ransomware and don't have an off-site backup, your choices will be to either lose everything or pay hundred or thousands of dollars to get your critical files back.

Online backup services such as Carbonite are among the best ways to sidestep having to pay the ransom, because it isn't directly connected to your computer when you are attacked.

If you don't have a secure backup in place, consider the your wakeup call!
Feedback