Tech Tips for Non-Tech People!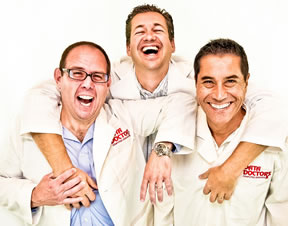 We give quick, one minute tech tips each weekday! Join us on a radio station near you as we talk tech. It's Tech Tips for Non-Tech People! You can post questions on
our Facebook page
anytime!
Original Air Date: Jan 27, 2017
Awesome Travel App
I've discussed many travel apps over the years, but when the big boss, better known as my wife tells me she's found the ultimate travel app, I paid attention.

She's always been the most detailed trip-planning person I have ever seen work so my many past app suggestions have never impressed her.

Trip Rider is an app that appears to have cut through the noise and actually has my in-house travel agent proclaiming its greatness.

The app helps you store and track every single detail of your adventures in a single place and is very flexible, so you can easily make changes to your itinerary without having to start all over.

By adding quick notes before, during & after your journey, the app also makes it easy to create journals of your adventures.

It even incorporates a virtual-wallet for all those critical documents that you need, like ID cards, passports and credit cards.

Even if you aren't a hard-core travel fanatic, you should look into the checkout http://triprider.com app, which is currently available for iphone users only.
Feedback