Tech Tips for Non-Tech People!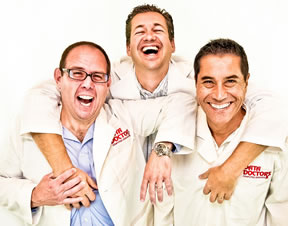 We give quick, one minute tech tips each weekday! Join us on a radio station near you as we talk tech. It's Tech Tips for Non-Tech People! You can post questions on
our Facebook page
anytime!
Original Air Date: Jan 31, 2017
The Ultimate Wedding Registry
Weddings are meant to be a joyful experience but the days leading up to the big day are usually filled with to-dos and stress.

One of the biggest decisions is choosing what method you'll use to create a gift registry.

The options for creating the gift registry are numerous, but just about all of them will limit the gift options to only what the site is setup to sell.

If you know of a couple that's announced their nuptials, let them know about Zola.com; that's Z O L A.com

Zola allows wedding couples to create their gift registry from products, services, experiences or even a honeymoon trip, but makes this site different is that the items can be from just about anywhere on the Internet.

Zola creates a single site for everything on the couple's wish list and then it manages all the transactions in one place as well.

There is also an option to schedule delivery of all the gifts, which is critical for newlyweds that know that they are going to move or delay delivery until the get back from the honeymoon.

You can even create group gifting for more expensive items; it's like a Kickstarter for weddings.

Zola.com is a modern customizable gift registry that can do it all for the engaged couple.
Feedback