Tech Tips for Non-Tech People!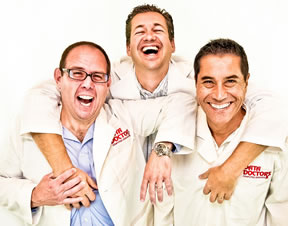 We give quick, one minute tech tips each weekday! Join us on a radio station near you as we talk tech. It's Tech Tips for Non-Tech People! You can post questions on
our Facebook page
anytime!
Original Air Date: Feb 28, 2017
Breaking News Warning
Whenever you hear about breaking news, it's common for us to hop online to try to get more details through a Google search.

It's also common to believe that you can trust whatever pops up in a Google search, but I am here to proclaim that you can't and shouldn't, especially when it comes to breaking news.

Cyber thieves make it a point to target breaking stories by creating fake news sites claiming to have exclusive images that no one else has of the event.

They sometimes place rigged websites through the sponsored links which may be one of the first links.

Google does what it can to police this type of activity, but it is impossible to catch everything that gets thrown their way instantaneously.

To avoid this growing scam, try to stick to news sources that you trust instead of doing a Google search.

Your favorite news sites should be bookmarked on your computer and smartphone or better yet, use the news apps when they're available.

These scammers constantly study our behavior so they can blend into our daily activities, so consider changing your behavior when it comes to breaking news.