Tech Tips for Non-Tech People!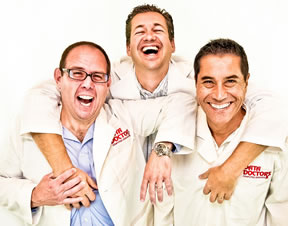 We give quick, one minute tech tips each weekday! Join us on a radio station near you as we talk tech. It's Tech Tips for Non-Tech People! You can post questions on
our Facebook page
anytime!
Original Air Date: Mar 6, 2017
Photo App For Afterwards
For regulars of our tech tips, you know that I'm on a never ending search for new tools and apps for my digital photography.

We are all taking many more pictures with our phones these days and the results are not always that great, so having options to enhance the images after the fact is useful.

My latest favorite for this need is called Fotor http://www.fotor.com (spelled F O T O R) and it's both an app and a web tool that is feature packed.

You'll get the usual types of editing features and collages, but one unique feature is the ability to create HDR images.

HDR, which stands for High Dynamic Range, is a way to combine multiple images of the same type with varying exposures into a better single image.

Fodor allows you to take images that are too dark and combine them with images that are washed out to create a much better picture.

The app also has a series of retouching options for the beauty conscious, like blemish removal, wrinkle reduction and teeth whitening. The app is available for all the major mobile platforms.

Fotor has a lot of features, so it might become the only photo app you use!