Tech Tips for Non-Tech People!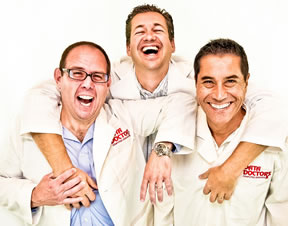 We give quick, one minute tech tips each weekday! Join us on a radio station near you as we talk tech. It's Tech Tips for Non-Tech People! You can post questions on
our Facebook page
anytime!
Original Air Date: Mar 17, 2017
Faster Mobile Browsing Tip
If your smartphone is on a limited data plan, keeping data usage under that limit is important.

One really good way to do that is to switch to the Opera Mini browser on your smartphone for your web browsing.

Opera has a built-in ability to switch to "off-road" mode which automatically reduces your data usage while surfing the web and displays how much data you saved by using it.

Opera Mini incorporates sophisticated compression before your phone starts to download the info, thereby using less data than other browsers when you use the off-road mode.

Often times, this extra compression will actually speedup your page loads especially when you're on a slow connection but it can cause issues on dynamically generated sites, which is why there's an option for turning it on or off.

Opera Mini also incorporates speed-dial for your most visited websites, like a more visual display of your traditional bookmarks.

If you want to give Opera Mini a, just use any mobile device and go to m.opera.com and you'll automatically be provided with the proper link.