Tech Tips for Non-Tech People!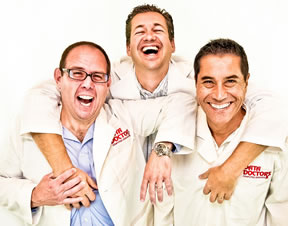 We give quick, one minute tech tips each weekday! Join us on a radio station near you as we talk tech. It's Tech Tips for Non-Tech People! You can post questions on
our Facebook page
anytime!
Original Air Date: Apr 4, 2017
'Catfish' Profiles on LinkedIn
LinkedIn has become the primary social network for business professionals as well as a powerful tool for recruiters as well.

But, as always happens on the Internet, where there's honey, there are those pesky flies.

Scammers have been trying to use fake LinkedIn profiles that often appear to be a recruiter so they can gather info on potential victims.

A possible goal of this type of gathering of info is to it for spear phishing scams, which are much more likely to be successful.

The old 'catfish' scam has come to LinkedIn so we all need to be on alert so we can sniff them out.

Often times, the image on the profile has been taken from stock photos or from other real people, so performing a quick image search can often expose the scammers profiles.

Use either Google's Image Search or http://TinEye.com to show you if the profile picture appears elsewhere on the Internet as an unrelated person.

Always take a moment to do a little private detective work the any time you get a suspicious Linkedin connection request.