Tech Tips for Non-Tech People!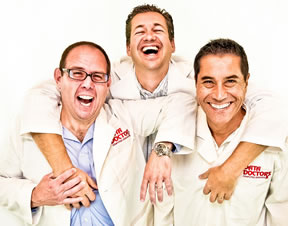 We give quick, one minute tech tips each weekday! Join us on a radio station near you as we talk tech. It's Tech Tips for Non-Tech People! You can post questions on
our Facebook page
anytime!
Original Air Date: Apr 10, 2017
Checkout Google Trends
The folks at Google offer an amazing number of free tools, especially for the business community.

A lesser used tool but still one of my favorites is Google Trends.

Using Google Trends allows you to leverage Google's enormous database for search-terms used by the world to see how often it's typed in relative to the entire search universe.

It's a great way to find relevant keywords that will attract desireable users to your website, so it's a powerful market research tool as well.

You can search for trends and narrow the focus by country, state or even language and produce a chart showing the interest over time.

You can even adjust the timeframe from the past hour or start back in 2004 it can show you the relationship between multiple terms over time.

It's an awesome way to find keywords that are seasonal, which can help with a variety of business marketing plans.

If you have yet to experience Google Trends, take a few minutes to learn how incredibly powerful this tool can be.

Just go to http://Google.com/trends to get started!