Tech Tips for Non-Tech People!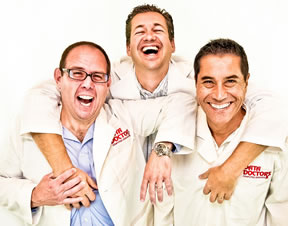 We give quick, one minute tech tips each weekday! Join us on a radio station near you as we talk tech. It's Tech Tips for Non-Tech People! You can post questions on
our Facebook page
anytime!
Original Air Date: Apr 12, 2017
Android Lock Down Tip
Yesterday, I provided iPhone & iPad users a tip on restricted access to apps and today, I'm providing something similar for Android users.

The Hexlock app is a very powerful way to manage privacy and security on any Android device.

Hexlock lets you lock the various apps you want to protect with a special pass-code or locking pattern screen, which allows you to let someone use your device with complete security against snooping.
or dad's mobile devices.

It can also act as a security barrier should your phone get stolen or lost while the phone is unlocked.

Hexlock also allows you to create 6 different profiles such as home, work, child or vacation and then protect those apps based on where your device is being used.

It's a free app & getting it setup is pretty straight forward.

If this apps sounds interesting, just search the Google Play Store for 'Hexlock'.