Tech Tips for Non-Tech People!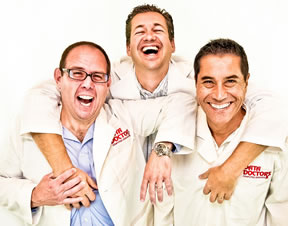 We give quick, one minute tech tips each weekday! Join us on a radio station near you as we talk tech. It's Tech Tips for Non-Tech People! You can post questions on
our Facebook page
anytime!
Original Air Date: Jul 6, 2017
Awesome Movie App

Download the MP3
It's the beginning of the summer movie season and escaping to a dark cool theater with a refreshing drink is the perfect way to escape the heat.

For all you movie buffs, today's tip is reminder of one of our classic apps that helps out when that cold drink causes discomfort in the middle of the movie.

This app is called RunPee and it is a great resource that tells you when the best times is to run to the loo during your movie.

Instead of having to guess when you should go, the app actually vibrates your phone during the slow moments so you can know when to take a restroom break.

RunPee looks for 3 to 5 minutes that aren't that important to the storyline so you don't have to miss funny moments, exciting action or crucial plot twists.

For parents of younger kids, RunPee lets you be pre-emptive with your restroom breaks so you won't miss anything important.

The app will even provide you with a synopsis of what you missed while you were in the loo, so you don't have to have someone whispering an update.

The RunPee app is available for iPhone, Android or Windows phone users all available at RunPee.com.
Feedback