Tech Tips for Non-Tech People!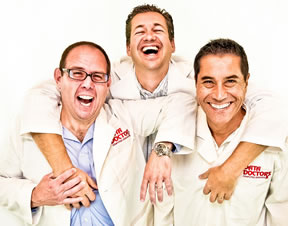 We give quick, one minute tech tips each weekday! Join us on a radio station near you as we talk tech. It's Tech Tips for Non-Tech People! You can post questions on
our Facebook page
anytime!
Original Air Date: Jul 13, 2017
Home Maintenance App

Download the MP3
If you own a home, you can most likely relate to the Tom Hanks movie called 'The Money Pit'.

Even if your home hasn't become as big of a 'money pit' as the one in his movie, it can still seem like an endless list of maintenance issues are always waiting.

One of the best to avoid those big surprises is by being proactive with your maintenance for items you know are going to need to be addressed over time.

If you are in need of a little help in the learning and remembering areas of home maintenance, checkout an app called BrightNest.

BrightNest will provide you with a customized list of tips and it helps you schedule tasks based on what your home really needs because you provide it the kind of appliances you own, your flooring and countertops and whether you have a pool or not.

Beyond simple maintenance, they provide a huge collection of tips on cleaning, organizing and maintaining lots of common spaces in your home.

The mobile app even provides you with alerts and reminders. It also serves as a reference guide when you are at the hardware store.

We all could use a hand staying on top of those endless tasks of owning a home and BrightNest.com is free and waiting to help.
Feedback