Tech Tips for Non-Tech People!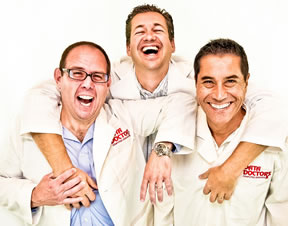 We give quick, one minute tech tips each weekday! Join us on a radio station near you as we talk tech. It's Tech Tips for Non-Tech People! You can post questions on
our Facebook page
anytime!
Original Air Date: Jul 17, 2017
Summer Battery Warning

Download the MP3
Summer's here and it is hot enough to make us uncomfortable & cranky from the heat during the day.

Do you know what else gets really uncomfortable & cranky from the higher heat?

The batteries in all your devices!

Without question, excessive heat is the most damaging thing to your batteries in all those devices you love, so being aware of this problem will help improve your battery life.

Forgetting your laptop, smartphone or tablet in a super hot car, especially when they are exposed to direct sunlight, will most certainly kill the life of your batteries.

When your devices have been exposed to a hot setting and are still warm to the touch, avoid using them until they return to room temperature if at all possible.

Another thing to remember is to not block the exhaust vents on your laptop; using it while it's on a pillow or thick bedspread is a great way to overheat the entire system.

When you are outside with your gadgets, do your best to avoid any kind of direct sunlight on them for extended periods of time.

Here's how to remember this: if you're uncomfortable, your gadgets will be too when it comes to heat!
Feedback