Tech Tips for Non-Tech People!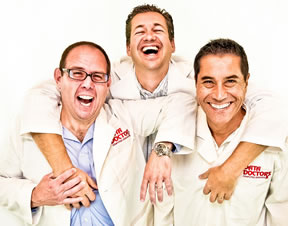 We give quick, one minute tech tips each weekday! Join us on a radio station near you as we talk tech. It's Tech Tips for Non-Tech People! You can post questions on
our Facebook page
anytime!
Original Air Date: Jul 27, 2017
Our Favorite Hiking App

Download the MP3
If you enjoy hiking as much as we do, discovering new hiking trails to explore wherever you go can become an obsession.

There are endless resources on the Internet for finding new trails, but we always start with one resource: the AllTrails.com website.

With over 50 thousand trails and 700 thousand members, the sharing of great hikes from this website is pretty incredible.

They allow you to search for trails that are dog or child friendly, hikes with waterfalls or hikes that accommodate mountain biking.

You can review the approximate length and time of the hikes along with the difficulty and user ratings.

AllTrails makes it easy to find the best hikes near you based on your location; you'll probably find hidden gems that are right in your own backyard.

The quality of info you can gather on any hike is amazing and don't forget the http://AllTrails.com mobile app which makes it easy to discover wonderful adventures everywhere you go.
Feedback