Tech Tips for Non-Tech People!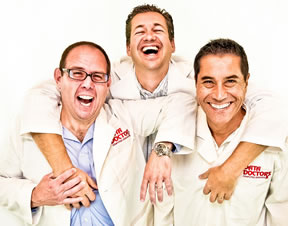 We give quick, one minute tech tips each weekday! Join us on a radio station near you as we talk tech. It's Tech Tips for Non-Tech People! You can post questions on
our Facebook page
anytime!
Original Air Date: Aug 10, 2017
The 'StubHub' of Hotel Rooms

Download the MP3
The Internet has always been a great way to connect people with similar interests or needs.

A web resource called 'Roomer' was created to connect people looking for a hotel room with those that have nonrefundable rooms they can't use.

Think of it as the 'StubHub' of hotel rooms.

Roomer makes it easy to list your unusable reservations and offer them to others that can use it. The site takes care of all the work to transfer the reservation from you to the buyer.

The best deals that I found tended to be in large cities, especially when you are flexible on the days.

For example, I found an option in the trendy Chelsea neighborhood of NYC for just $76 a night that normally goes for $170 a night but you'd have to be able to stay the six nights of the original reservation.

With Roomer, if you just can't be flexible with the days, you probably won't find as many good deals.

The next time you get stuck with a non-refundable hotel room that you can no longer use, see if Roomer can help you sell it at https://www.roomertravel.com.
Feedback