Tech Tips for Non-Tech People!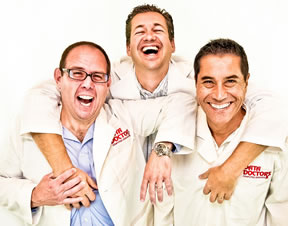 We give quick, one minute tech tips each weekday! Join us on a radio station near you as we talk tech. It's Tech Tips for Non-Tech People! You can post questions on
our Facebook page
anytime!
Original Air Date: Aug 18, 2017
Patients Like Me
The now famous 'Ice Bucket Challenge' that brought attention to those suffering from ALS became one of the biggest on-line viral phenomenons in the history of the Internet.

Another Internet-based resource that was created as a result of the struggles with ALS is a site called 'PatientsLikeMe.com'

Created in 2006 by Ben & Jamie Heywood as a result of their brother's diagnosis of ALS, it has become a premier resources for sharing treatment, symptom and outcomes on-line.

Whenever anyone is diagnosed with a serious illness, it is really easy to feel that you are all alone in the battle, but you are not.

Connecting with others that are experiencing your same medical issues and being able to compare treatments, symptoms & your overall experiences can become a needed support system.

Whether you are looking to give or get support from other that are experiencing the same issues as you, the PatientsLikeMe website is an excellent way to make those connections.

The site can also be used to track your own health over time and allows you to contribute your data to research if you would like to participate.

https://PatientsLikeMe.com has over 500,000 members that are dealing with over 2500 various ailments, so you are very likely going to find many others that can relate to your medical situation.