Tech Tips for Non-Tech People!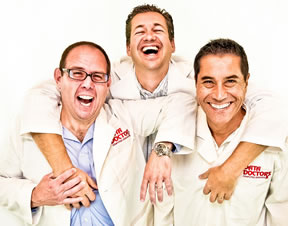 We give quick, one minute tech tips each weekday! Join us on a radio station near you as we talk tech. It's Tech Tips for Non-Tech People! You can post questions on
our Facebook page
anytime!
Original Air Date: Aug 31, 2017
Social Access Cleanup Tool
You've probably noticed that a lot of websites on the web these days allow you to leverage one of your social media profiles to register for a free service.

It will be presented as a much faster way to get setup on the site, but you need to know that you are exposing your profile info just for a little faster access.

Many of today's apps will also do the same and before you know it, you will have given permission to boatloads of third parties to gain access to your profile info.

Within the settings of each of your social networks is the option to revoke access, but only if you know where to find them.

To make it much easier, a website called http://MyPermissions.org provides help. They have mad it a lot quicker to find the setting for all your major social networks.

Just tap on the icon for Facebook, Twitter, Google or other well known networks you are using and you'll be taken right to the settings.

My Permissions also allows you to sign-up for alerts when any new app gains access to your profile, as well as mobile apps so you can clean on the go.
Feedback