Tech Tips for Non-Tech People!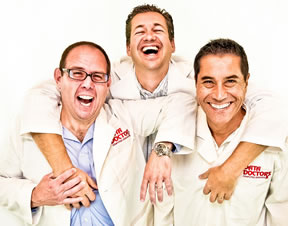 We give quick, one minute tech tips each weekday! Join us on a radio station near you as we talk tech. It's Tech Tips for Non-Tech People! You can post questions on
our Facebook page
anytime!
Original Air Date: Sep 11, 2017
Google Calendar Goals
How often have you entered something into your calendar that you really don't want to do?

Isn't it about time you started putting things in that you do want to do?

Well, that's the same perspective some Google engineers had as well, so they rolled out a feature called 'Goals' for Google Calendar users.

Finding time to do your exercise is a very common goal, so you can choose an activity, set the frequency you want to achieve and your Google calendar will work to find the time in your calendar to make it happen.

Whenever there's a conflict during those goals or you are running late, your Calendar will simply reschedule those goals automatically.

The ' oal' option for new entries only appears on your mobile app for the moment, but once you've entered them, you will start to see your goals on any computer as well.

Since the common problem with achieving goals is simply remembering to do them, the Goal option might be just the kick in the pants you need to start down the path to goal achieving success.