Tech Tips for Non-Tech People!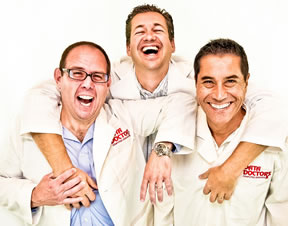 We give quick, one minute tech tips each weekday! Join us on a radio station near you as we talk tech. It's Tech Tips for Non-Tech People! You can post questions on
our Facebook page
anytime!
Original Air Date: May 22, 2013
The Missing Manual Is A Keystroke Away

Download the MP3
When you buy a new computer, software, or accessory these days, you'll notice one thing missing from the box, the manual. So where is it?

It's time for another Data Doctors Tech Tip.

Have we become so smart that manuals are now considered last century? No, not really.

Manuals these days are often buried on company websites as a PDF file. And it's sometimes hard to know you have the right one, for the correct model.

If you're in front of your Windows computer right now, help is just a button push away. Just hit F1 and you're done!

The F1 key is the universal help key in Windows. Almost every program will open the help screen when F1 is pressed in virtually any application.

Mac user don't have it quite that easy, but it's not too challenging. They simply need to press and hold Command, Shift and the Question Mark to pull up the help menu.

These built in help screens do more than save the tress. As updates are released, the help menu gets updated at the same time. The information you pull up when you need help is accurate and current.

Don't got crazy scouring the web for your missing manual. It's right in front of you, right at your fingertips.

Just remember, it's F1 and you're done!

We've got the answers to your technology questions.

All you have to do is ask us at facebook.com/datadoctors.

Feedback