Tech Tips for Non-Tech People!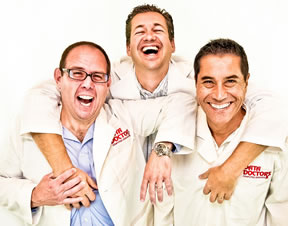 We give quick, one minute tech tips each weekday! Join us on a radio station near you as we talk tech. It's Tech Tips for Non-Tech People! You can post questions on
our Facebook page
anytime!
Original Air Date: Oct 6, 2017
The Best Unlimited Photo Storage
Cloud-based file storage is available everywhere these days: iCloud, Google Drive, DropBox, OneDrive and many more.

They typically start you out with some free storage that ranges from 5 to 15 GBs, which is enough for users that don't generate much content.

But for all those avid smartphone photographers and videographers, that isn't nearly enough.

The majority of companies use the "freemium" service model; they give you the basic offering for free and charge for premium options.

If you have topped out on the free limit of your cloud storage mainly because of all your pictures and videos, I have some great news for you.

Google updated its 'Photos' app and storage system so now you can get unlimited storage for absolutely free.

Both Android and iPhone users can simply install the Google Photos App to start using the unlimited storage service.

Google isn't over-compressing your smartphone pictures or video like they did with Google+ either.

Get this app now especially all you frustrated iCloud users out there!