Tech Tips for Non-Tech People!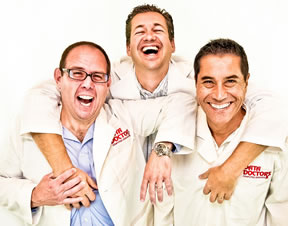 We give quick, one minute tech tips each weekday! Join us on a radio station near you as we talk tech. It's Tech Tips for Non-Tech People! You can post questions on
our Facebook page
anytime!
Original Air Date: Oct 10, 2017
The Awesome iPad Paper App
Anyone on the creative side that owns an iPad should checkout a pretty cool app called 'Paper'.

Paper by Fifty Three is powerful but easy to use app for Sketching, Writing, Drawing, Outlining and Coloring.

The concept is to allow you to flexibly use an iPad like it's a piece of paper.

You can draw and write using your finger or buy the optional Bluetooth pencil for better accuracy if you're a serious artist.

What makes this sketch app so powerful is its simplicity; it tends to work the way you think, making it pretty intuitive.

You can also take advantage of their community of 'creators' to discover pre-existing templates so you can avoid having to start from scratch on a new project.

The actual Paper app is free to download and if you wan the accuracy of a stylus, the Pencil sells for about $60.

Checkout examples of what others are doing with this app and download it if you want to give it try at http://FiftyThree.com ; that's fifty three spelled out, not the numbers.