Tech Tips for Non-Tech People!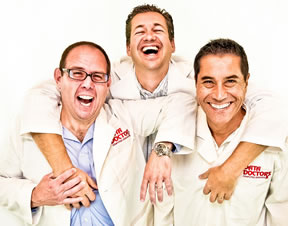 We give quick, one minute tech tips each weekday! Join us on a radio station near you as we talk tech. It's Tech Tips for Non-Tech People! You can post questions on
our Facebook page
anytime!
Original Air Date: Dec 5, 2017
Finding Customer Service Info
We all need to get in touch with the various customer service department at large companies from time to time, whether to clear up billing issues or just to get help on something we purchased.

In some cases, the phone numbers are easy to get, but more often these days, many companies are doing their best to hide their toll free phone numbers.

Turning to Google for phone numbers can present you with a myriad of common scams, so there's a better way called http://GetHuman.com

GetHuman has put together a list of the many ways to contact major organizations which can include numbers, email addresses, social media accounts and even live chat options when they exist.

We're not talking about a single number, but every number for every department they can find that provides some way to contact customer service.

Sometimes they can even provide the average wait times to get to a real live human being.

Bookmark GetHuman.com for the next time you need a customer service shortcut.

Tomorrow, I've got a tip for avoiding waiting on hold!