Tech Tips for Non-Tech People!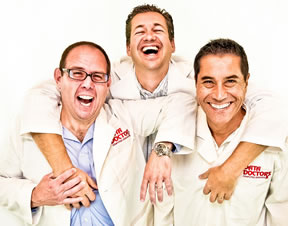 We give quick, one minute tech tips each weekday! Join us on a radio station near you as we talk tech. It's Tech Tips for Non-Tech People! You can post questions on
our Facebook page
anytime!
Original Air Date: Jan 1, 2018
'Gamified' Investing
For those that find the stock market or the world of investing in general a bit intimidating and mysterious, today's tip may be just the thing to start gaining knowledge.

As with anything, knowledge is power but when it comes to investing, you don't need to earn a degree from a major university to learn how the markets work.

WallStreetSurvivor.com is an online resource that actually started out as a virtual stock market simulator has evolved into an excellent tool for demystifying Wall Street.

'Gamification' as it turns out, is an excellent way to learn about the world of investing and trading stocks.

Rather than simple guidance on how to do things, you actually get to get involved in market trades without ever risking your own money.

It's essentially a virtual stock exchange combined with tutorials, educational articles, courses & videos.

You can start learning the basics, then setup a practice portfolio and actually become part of a league to compete with others.

If you haven't a clue what a 'put' or a 'call' is or the stocks vs. mutual funds, https://WallStreetSurvivor.com can really help to get a solid understanding.

It's also a great tool for getting your kids learning about investing at an early age.
Feedback