Tech Tips for Non-Tech People!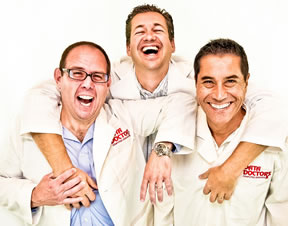 We give quick, one minute tech tips each weekday! Join us on a radio station near you as we talk tech. It's Tech Tips for Non-Tech People! You can post questions on
our Facebook page
anytime!
Original Air Date: Jan 10, 2018
Like Minded Travelers
If you regularly travel for business or pleasure, you know about the hundreds of websites and apps that are attempting to guide you to your decisions.

Virtually all of them are price driven sites with reviews from the general public, so they often may no reflect your preferred way to travel.

One of my favorite goofy travel reviews was from a lady that complained about all the stairs to climb in a seaside European hill town! Clearly this lady wasn't very detail oriented with her travel planning.

If you'd prefer travel tips and recommendations from people that think like you, visit https://GoGoBot.com.

Of course it contains all of the standard info on hotels, BnB rentals, restaurants along with things to do, but what makes it different is their use of Tribes.

Tribes are groups of people with similar travel styles, so business travelers, thrill seekers, foodies or those on a budget will get feedback, suggestions and reviews from like-minded travelers.

It's like hanging out with thousands of other avid travelers for their best tips and recommendations.

GoGoBot.com also has mobile apps to provide location-based tips when you're on the road.