Tech Tips for Non-Tech People!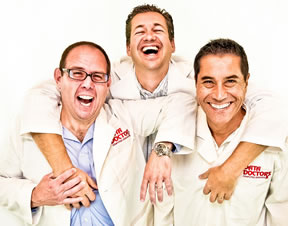 We give quick, one minute tech tips each weekday! Join us on a radio station near you as we talk tech. It's Tech Tips for Non-Tech People! You can post questions on
our Facebook page
anytime!
Original Air Date: Jan 23, 2018
Travel Backup Codes
Anyone that has taken my advice and setup two-factor protection for their online accounts, needs to do one more thing especially if you travel a lot.

Two-factor keeps hackers out by sending a small text code to your registered phone number when the site does not recognize a device or location.

The problem is, if you happen to be on an airplane when you attempt to sign-in to your protected accounts, your smartphone can't connect to your cellular carrier which is the only way of you to get the text code.

That's why you need to take the additional steep of getting backup codes for those accounts.

Can you imagine paying for expensive in-flight wi-fi and being locked out of your accounts?

These backup codes are accessible in the same location that you used in the setup process, so start by going back to where you set things up.

You should make a copy of the backup codes, which can only be used one-time in most cases and store them in your travel gear.

Here are the direct links to many of the major services:

Google: https://support.google.com/accounts/answer/1187538?hl=en

Facebook: https://www.facebook.com/help/148104135383285

DropBox: https://www.dropbox.com/help/364

Twitter: https://support.twitter.com/articles/20170388-using-login-verification#

Or you can simply search for 'two-factor backup codes' for XXXX (your online service).