Tech Tips for Non-Tech People!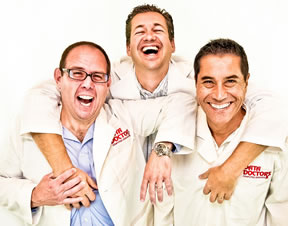 We give quick, one minute tech tips each weekday! Join us on a radio station near you as we talk tech. It's Tech Tips for Non-Tech People! You can post questions on
our Facebook page
anytime!
Original Air Date: Jan 31, 2018
iPad Dual Display App
I really like using dual displays on all of my computers, so much so, that when I'm on the road, I really miss them.

But now when I do hit the road I can get the benefit of dual displays on my laptop using my iPad using an app called Duet Display.

MacBooks owners have long been able to use their iPads with their laptops, but now Windows users can follow suit thanks to the Duet Display app.

By loading the app on both your computer and your iPad, you can quickly expand your primary display to the iPad which becomes an extension of your main screen.

Once it's installed and setup, you can drag any window from your computer to your iPad, which is very helpful when you are doing a lot of copy/paste work or working with a very large spreadsheet.

The Duet Display system will work with Mac or Windows computers alike and will extend your display to iPads or iPhones.

If you'd like to see the wonders of a second screen, give http://DuetDisplay.com a try.