Tech Tips for Non-Tech People!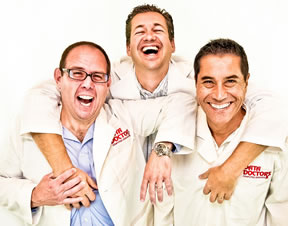 We give quick, one minute tech tips each weekday! Join us on a radio station near you as we talk tech. It's Tech Tips for Non-Tech People! You can post questions on
our Facebook page
anytime!
Original Air Date: May 11, 2018
Smart Doorbell Tips

Download the MP3
Those 'smart' doorbells which include high-def video and connect through wi-fi are becoming very popular, but it's best to do some homework before you spend your hard earned money to get one. 

The idea of a video that pops up on your phone when anyone rings your doorbell is attractive, but your homes wi-fi coverage is a crucial aspect no matter what device you plan on using. 

Top options from companies such as 'Ring' or 'Skybell' have lots of complaints from users when it comes to reliability and performance particularly in the video area. 

A weak or non-existent signal at your front door is going to result in unhappy results when the device relies on wireless signals. 

Also watch out for any device that requires a power source when your existing doorbell isn't hard wired. 

Your video images can also be greatly impacted when your camera points into sunlight.

I'd highly recommend that you test the wifi signal at your current doorbell with your smartphone in airplane mode as your first step.
Feedback